Jesse Stewart- KGLO Farm Director
Jesse joined AM-1300 KGLO in May 2013 as farm director. He grew up in the north central Iowa town of Marble Rock and went to Rockford Senior High in Rockford, IA. In April 2013 he graduated from Simpson College with a bachelor's degree in Multimedia Journalism with an emphasis in broadcast.
Over the past two plus years, Jesse has continued the longstanding tradition of great farm broadcasting at KGLO. Listeners rely on him daily for the latest market information as well as local, state, and national ag news. Throughout his many daily broadcasts, Jesse does the best job to provide his listeners with the latest info on the number one ag station in North Central Iowa.
Jesse is a member of the National Association of Farm Broadcasters and serves on the Mason City Chamber of Commerce Ag Committee. He currently resides just outside of his hometown in Rockford, IA.
KGLO Farm News Headlines
SPRING PLANTING REPORTS 2016
ANGIE HINZ SPRING PLANTING 4 13 16
Matt Hardy- Landus Spring Planting 4 19 16
KGLO Farm News, Audio Archives
Click HERE for link to Iowa Policy Project's Clean Water Report (5-5-16)
4 25 16 Rail Wreck Report (CLICK FOR FULL REPORT)
KGLO MARKET TALK (Brought to you by Corporate Farmer in Mason City! Learn more at www.corporatefarmer.com!
KGLO MARKET TALK 3 31 16 Bryan Doherty
KGLO Market Talk Chad Hart 3 11 16
3-4-16 John Heinberg Stewart Peterson
Chad Hart KGLO MARKET TALK 2 12 16
KGLO MARKET TALK 2 5 16- John Heinberg
KGLO Market Talk 1 29 16 Matt Bennett
KGLO MARKET TALK 1 15 16- CHAD HART ISU
KGLO Market Talk 1 8 16- Bryan Doherty

Get the latest national farm news from DTN/Progressive Farmer:
http://www.dtnprogressivefarmer.com/dtnag/home
Market Information from DTN/Progressive Farmer
CURRENT COMMODITY MARKETS
Commodities are powered by Investing.com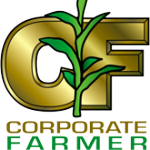 Tune in every Tuesday at 9:30 for the Corporate Farmer program on AM-1300 KGLO. Listen to past shows by clicking on the links below!
3-24-15 CORPORATE FARMER PROGRAM