93.9 The Country Moose's Top 20
 NEW Country Artists to watch in 2016 show!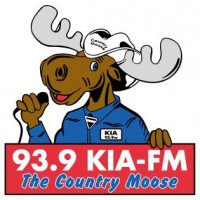 The year 2015 has seen the rise of many new artists in country music including Kelsea Ballerini, Old Dominion, Chris Stapleton, Cam, A Thousand Horses, Sam Hunt, Granger Smith, and others. What will 2016 have in store for the country music world? Well The Country Moose has compiled a list of 20 new artist to watch out for in 2016! Jesse from "Jesse In the Morning" hosts this special program looking through some of the promising new artists that could impact country music in the year ahead.
You can hear the program Thursday 12/31 from 9a-11a and 4p-6p or on Friday 1/1 from 9a-11a!
Below is the full top 20 list for you to seek out these artists as well!
1)  Maren Morris
2) Ryan Hurd
3) William Michael Morgan
4) Mo Pitney
5) Kane Brown
6) Brooke Eden
7) Adam Sanders
8) Two Story Road
9) Brian Collins
10) Olivia Lane
11) Tucker Beathard
12) Drew Baldridge
13) Smithfield
14) Carter Winter
15) American Young
16) Chris Lane
17) Dylan Scott
18) Russell Dickerson
19) Tara Thompson
20) Aaron Parker
Wildcard) Josh Abbott Band